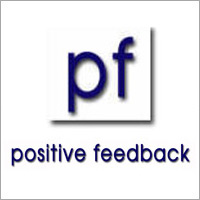 At the Los Angeles and Orange County Audio Society Event in February, the new Vivid Loudspeakers, Luxman Reference Electronics, and Shunyata Aurora Helix Cables were premiered in LA. What a wonderful sounding system! While listening to the system, I spied something very intriguing. Shunyata has a new and exotic cable elevator called the Dark Field. They are quite different and effective. They went home with me for a try out.
~ Robert H. Levi, Reviewer at Positive Feedback
Read the full Positive Feedback review HERE.