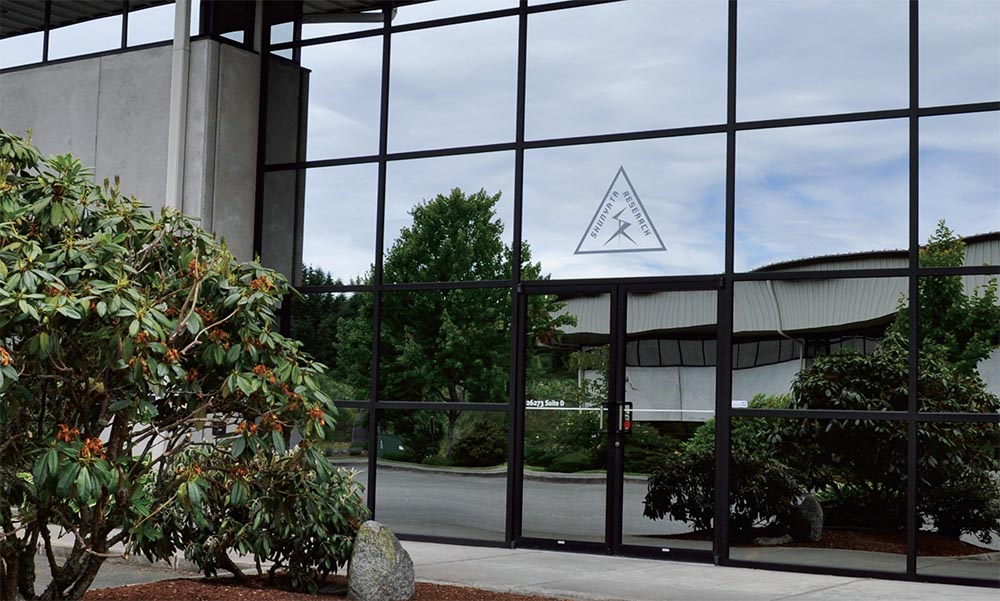 Shunyata Research was founded by former military scientist Caelin Gabriel in 1997 with the goal of designing power-line and cable systems that would eliminate the deleterious effect noise has on high resolution sound and visual imaging systems. Guided by Gabriel's use of measurement, innovative science and his many patents, Shunyata has grown to become one of the most professionally endorsed cable and power-product manufacturers in the audio/video industry. Shunyata's factory is located across the Puget Sound from Seattle, in Poulsbo, Washington. Shunyata's factory has 18,000 sq. feet of work space and offices to support 18 employees, most of whom have been with the company since its inception. Most Shunyata Research products are hand-assembled in Washington by a team of skilled product technicians, while all products are packaged, stored and shipped at Shunyata's factory. Shunyata Research works with many of the world's finest retailers in North and South America, Asia, Europe and the Middle East. Best known for using credible science and extreme parts customization to deliver products with the absolute highest performance and value, Shunyata Research has proven instrumental in advancing the state of high performance power conditioning and system cabling.
Caelin Gabriel is a former US military research scientist with a background in the research and design of ultra-sensitive data-acquisition systems. These systems were designed to detect extremely low-level signals otherwise obscured by random noise, requiring years of intensive research into the sources and effects of signal and power-line noise interference. Gabriel's subsequent work experience involved development of high-speed networking devices including the 1GB/s fibre-channel interface and the present 100MB/s and 1GB/s ethernet devices. These unique work-related experiences were at the highest levels of government and computer science. This extensive design background led Gabriel to develop the fundamental design concepts for the patented technologies, measurements and custom-designed parts that form the cornerstone of the Shunyata product range. Gabriel holds more than 7 patents, with numerous additional patents-pending. These technical innovations have earned Gabriel's product designs professional endorsements from the world's finest recording studios and more recently, from heart surgeons and hospitals across the United States. Gabriel continues to advance his development of new technologies, part design, and construction, keeping Shunyata Research at the forefront of its field.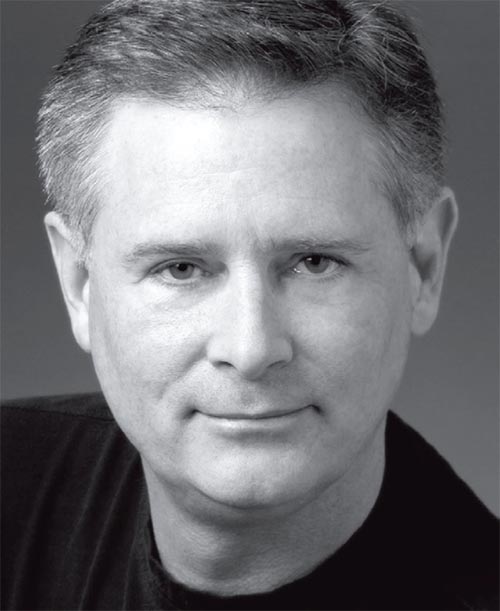 Achievements: A Tradition Of Excellence
Due to extreme parts customization, patented science and measurable advances in signal transfer, Shunyata Research products have earned applications within many of the world's finest recording, mastering and film studios, as well as from esteemed surgeons and hospitals that depend on visual imaging and signal resolution. While many high-end cable and power-product companies point to a media review or magazine award as a sign of accomplishment, Shunyata products have earned global recognition and awards from countless media outlets. Cumulatively, these obvious markers for success place Shunyata Research products in a class by themselves.
Professional Studio, Production & Mastering Endorsements
Recording and Film Studios, Mastering Engineers and Record producers who work at the forefront of their field are meticulous about every detail related to the fidelity of their work. Capturing the essence of a performer or performance is held to the highest standard and every detail is controlled. Shunyata products have been adopted as references within many of the world's most legendary systems. In terms of proven success, there can be no greater compliment than from those who's life's work is related to perfecting their craft.
Shunyata Research Pro Applications
Mobile Fidelity (Sebastopol, Ca.), Astoria UK (Pink Floyd), SkyWalker Sound, Sony Music (Japan), Shangri-la Studio (Rick Rubin), Das Boot Studio (James Guthrie), Peter McGrath (Recording Engineer), Phillips Crest National Studio (Hollywood), New Jersey Philharmonic, and many more.

Shunyata Research power cables and interconnects made a remarkable difference in my reference system. These are not subtle tweaks — a far bigger difference than any other cables have made and in many cases, as unbelievable as it may seem, a greater improvement than changing the whole front end. I could not recommend them highly enough.
~ Rick Rubin, Multiple Grammy-Winning Record Producer
We first put the Shunyata products to test on a monitor system that had problems with noise and clarity. The result was less noise with an improvement in overall sound quality. We now use the Hydra's on our Model 2 converters, AES router and main monitor system consisting of B&W 802 speakers and Chord Amps.
~ Clayton Wood, Senior Engineer: SkyWalker Sound USA
We were particularly impressed with the sense of phase coherence that Shunyata products delivered, giving noticeably better imaging, depth and clarity. We tried many different areas of our signal path, all benefited. With digital sources it was almost as if we had switched from 44.1k/16 bit to 96k/ 24 bit. We now run all our analogue machines, workstations and the mixing console from the Shunyata equipment.
~ Andy Jackson, Senior Mastering Engineer: Astoria Studio UK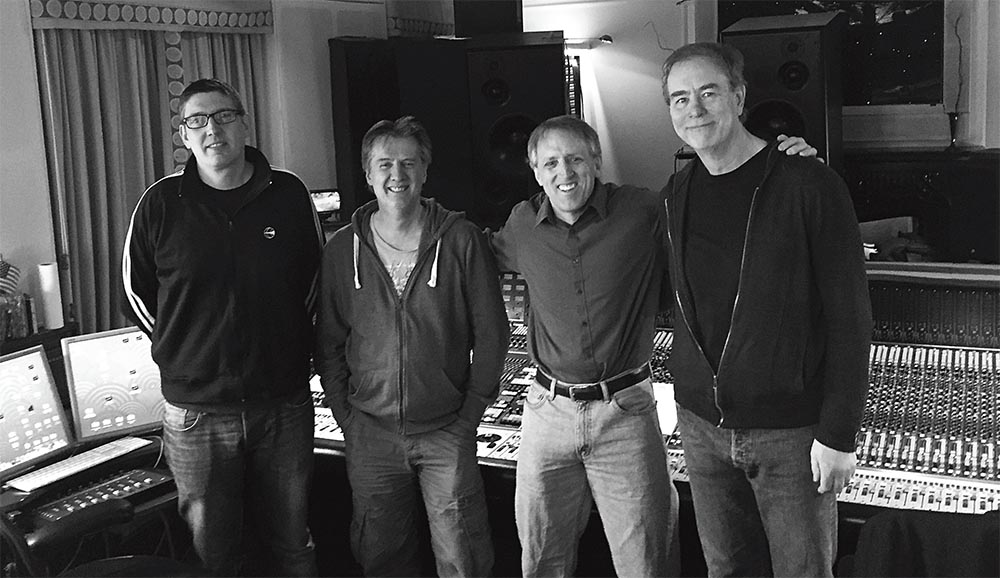 Positive reviews and media-awards are meaningful if there is an accumulation of awards from diverse publications over time. Shunyata products have earned a combined 23 media awards demonstrating consistent results over time. Some of the most recognized high-end audio publications, including The Absolute Sound, The Audio Beat, SoundStage!, Stereophile, HiFi Technique (Hong Kong), Audio Stream and HiFi Plus (UK) have given Shunyata Research major product awards, including Product Of The Year, multiple times. Editors Robert Harley (TAS), Michael Fremer (Stereophile), Marc Mickelson (TAB) and Lincoln Cheung (HiFi Technique, HK) are all regarded as having some of the finest ears in the industry. All of these industry luminaries not only chose Shunyata products, but have used them as their references for more than a decade.

Due to the success of Shunyata Research technologies in medical systems, a separate, sister-company has been formed, named Clear Image Scientific®, or CIS. All products under the name of CIS have been medically certified for sale to medical, military and scientific applications.
Similar to the world's finest mastering engineer's, world renowned heart-surgeons and electrophysiology labs strive to stay in control of every variable related to their work, which involves resolution of low-level signals and imaging of the heart. As with all closed-network industries, heart-surgeons share discoveries that are instrumental to better outcomes for their patients. The results gained by using CIS products have been astounding. In many cases where extremely high-measured noise existed, the application of the CIS noise-cancellation system eliminated noise to a point that surpassed the Lab's own ability
to measure noise of any kind. These are not subjective results, but measurable, visible reductions in noise-levels leading to shorter, productive surgical outcomes that affect peoples lives.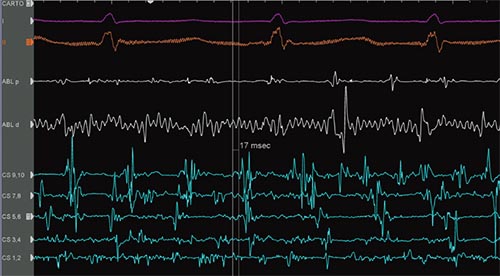 INTERCARDIAC TRACINGS BEFORE FILTER
Significant 60hz noise on ABL d and baseline noise on all cardiac signals.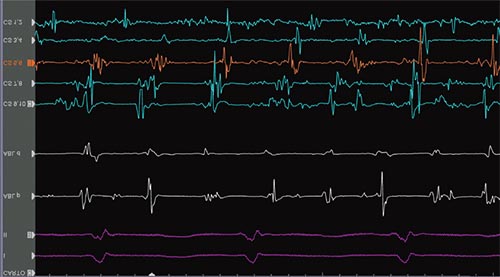 INTERCARDIAC TRACINGS WITH FILTER
Noise is completely absent on ABL d heart signal, baseline noise on Cardiac Signal tracings is gone.

Clean and noise-free signals are critically important to successful mapping and ablation cases and the improvements offered by the CIS units in our lab has proven to be invaluable. Thank you!
~ Kent Morris MD
Clinical Cardiac Electrophysiology Norton Health Care, Louisville

With Clear Image Scientific®, the resolution was better by a nice margin than the recording system. Imagine that, signal amplification and processing through the computer was better than through our $75K signal amplifier!
~ Daniel Melby MD
Medical Director, Electrophysiology Lab, Minneapolis Heart Institute