The World's Finest Recording Studios
Powered by Shunyata Research
Shunyata Research products have demonstrated profound, measurable improvements in all applications where signal resolution is the most critical goal. Whether Shunyata Research designed products are applied within heart surgery labs or the world's most celebrated recording studios, the results are incontrovertible.
Shunyata Research success in recording studios pre-dates the profound measurable results demonstrated in critical-care heart surgery labs.
GAT 3 Studio, Charlotte, NC
Professional Applications
World-renowned recording engineers are by nature, critical consumers. Any product they consider for inclusion in their tightly calibrated systems must be explained and evaluated in a way that leaves no room for doubt. For more than 20 years, Shunyata Research products have passed every critical test regarding science and performance within the world's most advanced recording studios. The following applications provide conclusive evidence that Shunyata Research products are an essential part of any state-of-the-art recording chain.
David Gilmour: Astoria Studio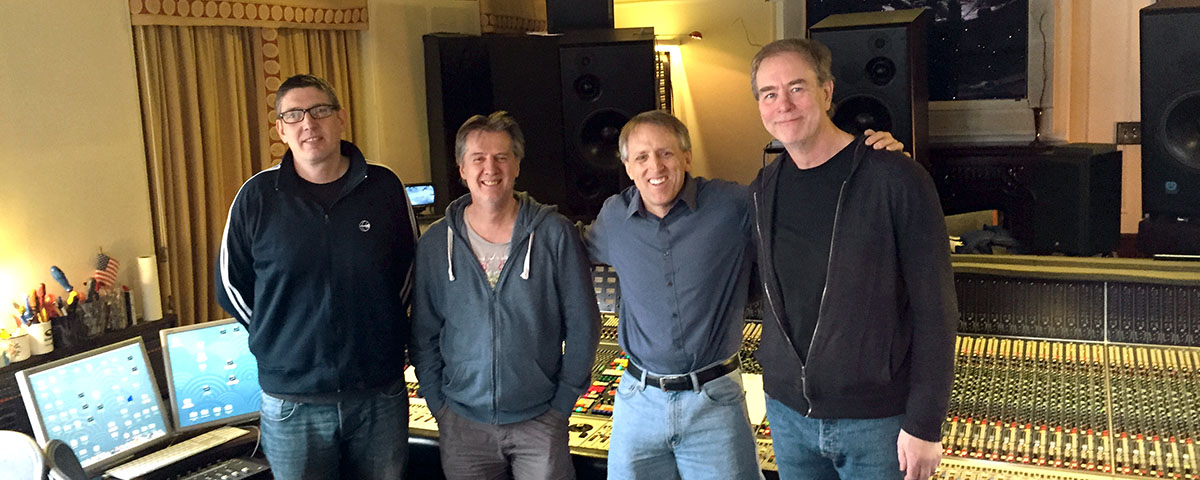 "One of the most technologically advanced studios
in the world."
~ Jeff Touzeau, TapeOp.com
Shunyata Research's success within the world's most storied recording studios started with a phone call from David Gilmour's Astoria Studio in 2003. Studio Manager Phil Taylor contacted Shunyata Research about a product audition after reading about the brand. The resounding success of their initial evaluation lead to an invitation for a full loom installation. Still more Shunyata products were installed within David Gilmour's home recording studio. To say Astoria was impressed with the difference Shunyata Research products made would be an understatement.
"With digital sources it was as if we had switched from 44.1k/16 bit to 96k/24 bit. We now run all our analogue machines, workstations and the mixing console from the Shunyata equipment."
~ Andy Jackson, Astoria Studio: UK"
Soon after Shunyata Research's visit to Astoria, the studio generously reached out to other legendary recording engineers within the industry. Lucas Film's SkyWalker Sound and iconic recording engineer James Guthrie were two of many noteworthy referrals made by Astoria Studio's manager, Phil Taylor.
"In the digital world, clean power is essential to audio quality. There are many companies making products that claim to provide increased audio resolution. With their clear understanding and scientific approach, particularly to power, Shunyata Research actually delivers this performance."
~ James Guthrie, Grammy-winning recording engineer
Rick Rubin, Eric Lynn: Shangri-la Recording Studio
Iconic eight-time Grammy winning record producer
Rick Rubin made a surprise visit to Shunyata Research's CES exhibit in 2004, having heard multiple reports about Shunyata Research from colleagues. A few weeks later, Shunyata's Grant Samuelsen was invited to visit to Rick's home in L.A. for what would be the first of many listening sessions over the ensuing years. Results from those early evaluations ultimately lead to an invitation to provide power distribution for the most historic recording studio in the United States, Rick's renovated Shangri-La Recording Studio in Malibu. In February of 2023, Shunyata Research updated Shangri-La's power with Shunyata Research's finest performing loom of products, including the Everest 8000, Omega power cords and Altaira grounding products. Shangri-La's iconic recording engineer Eric Lynn also became an advocate for Shunyata Research after noting the increase in performance with their custom analog consoles and ATC monitor system. Shunyata products made an immediate, obvious impact within Rick's home music system and at Shangri-La's state-of-the-art studio.
"Shunyata Research products made a remarkable difference in my reference system. These are not subtle tweaks… as unbelievable as it may seem, they made a greater improvement than changing the whole front end. I could not recommend them highly enough."
~ Rick Rubin, eight-time Grammy-winning record producer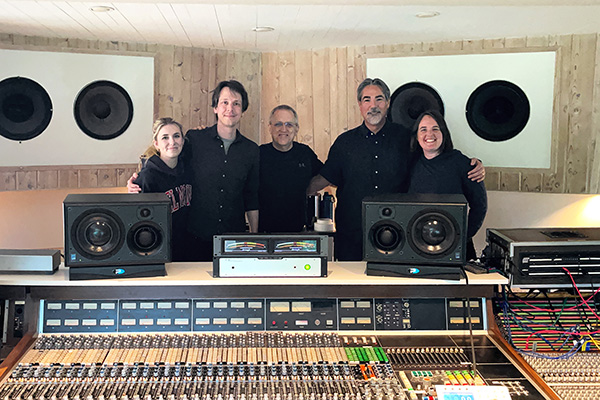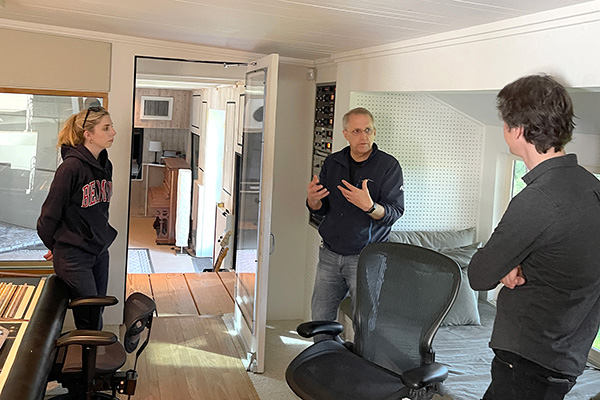 James Guthrie: Das Boot Recording
Legendary Grammy-winning recording engineer
James first contacted Shunyata Research after a referral from David Gilmour's Astoria Studio in the UK. James was so impressed with the results gained from Shunyata Research power cords during his remaster of Dark Side of the Moon in 2003, he demonstrated them for visiting executives from Sony Music, Japan. Months later, Sony Music Studios purchased more than 20 of Shunyata Research's reference model power cords from Shunyata's Japanese distributor. More recently, James completed the Dolby Atmos mixes of Pink Floyd's DSOTM and Animals using the Shunyata Research Everest 8000 and Omega power cords. James continues to advocate Shunyata Research products to his esteemed colleagues.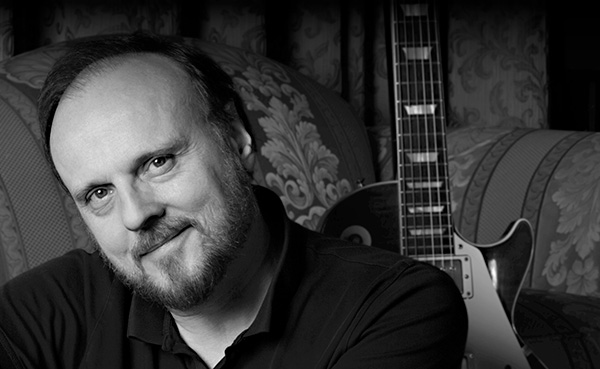 "We've been enjoying the increased resolution that comes with using Shunyata Research products in my studio for many years now, starting with the 5.1 mix of Pink Floyd's The Dark Side of the Moon back in 2003. We recently adopted Shunyata's power cables and Everest power distribution system for the new 2023 Dolby Atmos mixes of The Dark Side of the Moon and Animals."
~ James Guthrie, award-winning recording engineer
Lucas Film's Multiple Grammy-Winning Studio
Lucas Film's SkyWalker Sound studio is one of the most technically advanced, fully-equipped studios in the world. Their facilities have been lauded in industry journals as one of the most finely calibrated studios in existence. In 2007, Shunyata was invited to SkyWalker Sound via a referral from Astoria Studio, to demonstrate its power systems. The result, after careful evaluation, was a full loom application of Shunyata power products on monitors, consoles and AES Router system.
"We now use the Shunyata Research products on our
Model 2 D/A converters, AES Router, Neve Console and
main monitor system consisting of B&W 802 speakers
and Chord Amps."
~ Clayton Wood, sound engineer: SkyWalker Sound
Glenn Tabor: GAT3 Studios
Grammy-Winning Recording Studio and Mastering Suite in Charlottesville, N.C.
Owner and operator of GAT3 Studios, recording engineer Glenn Tabor has quietly put together one of the most respected and well-equipped studio's in the United States. Glenn knew about Shunyata Research's reputation within the recording community and reached out for an audition. Glenn's, and the GAT3 team of engineer's, response to Shunyata products motivated them to use their film production services to record their impressions, along with measured before and after results in terms of noise reduction, with a -10dB drop in noise across all frequencies after Shunyata Research products were installed.
Greg Wells: Recording Engineer
Multiple Grammy Winner, Mix Engineer, Songwriter and Musician
Multiple Grammy-winning, Oscar-nominated recording engineer Greg Wells is one of the most widely respected recording engineers working today. Greg's home studio is meticulously constructed solely for the purpose of fidelity with the ceiling and walls layered with copper-mesh to block RFI interference, and a dual Tesla wall handling power. After visiting the studio to install Shunyata products for his evaluation, Greg recorded his enthusiastic response to the dramatic upgrade in performance.
"The difference Shunyata Research products made was night-and-day. It felt like my studio had been supercharged."
~ Greg Wells, Grammy-winning recording engineer
Final Analysis
Combining the documented feedback above with the profound measurement results from within the finest medical and heart surgery labs points to a level of consistency and performance that is rare in any industry. When the critical resolution of signals and images are paramount, Shunyata Research products are in a class of their own.