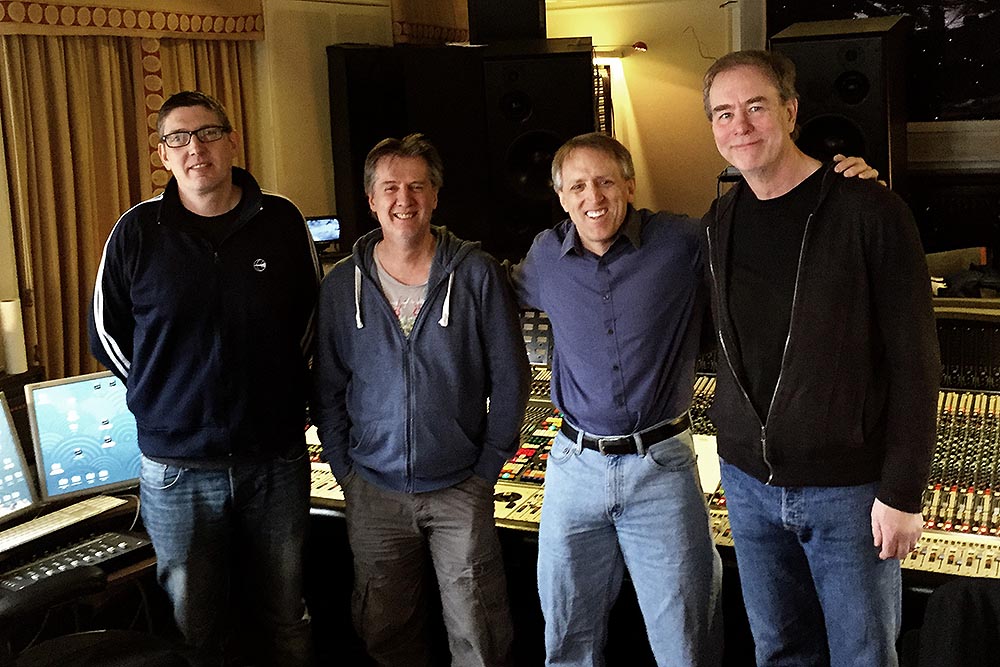 Although Phil Taylor, Astoria's Studio and Tour Manager, and I have spoken many times over the years and become friends, this was my first chance to visit and experience the studio.
I've visited a great many studios over the years, but the level of attention to detail and customization at Astoria was like nothing I'd ever witnessed. The 5.1 surround system was made up of ATC speakers that had been custom designed for the studio and all were modified with Shunyata wire. Every room was designed for ideal acoustics. The main playback room especially (in photograph) was simply stunning with the degree of acoustic detail from floor to ceiling. All electronics were housed in a separate room along with all of our Hydra power conditioners and power cords.
The highlight of my visit was the replay of James Guthrie's Remastered Dark Side Of The Moon (Remastered with Shunyata power products at Guthrie's Das Boot Studio in Lake Tahoe). The 5.1 replay reached concert-level sound pressure, but sounded amazingly natural and clean, free of any electronic haze, edge or acoustic anomaly. The acid test track of Great Gig In The Sky, placed vocalist, Clare Torry, in the room. Her now legendary performance and high-octave energy cut right through me, raising the hair on my arms and neck; again as if I were at a live event. The fact that Astoria is not open to the public and are in fact, very private about their inner-workings made this half-day visit one of the most memorable of my 25 year experience as a music lover. In the end, the reputation of Pink Floyd and Astoria studio in particular is well earned. The fanatical attention they have paid to recording quality and playback is by far the finest I have seen in the studio and recording industry.
~ Grant Samuelson, VP Sales & Marketing, Shunyata Research