Extreme Flexibility By Design
The Shunyata Research VENOM-X EF is a power cable on a mission. Designer Caelin Gabriel set out to create a power cable that is truly reference-grade while still being flexible enough to route through the finest custom cabinetry.
The VENOM-X EF power cable takes flexibility and ease of use to an unprecedented level. You can literally wrap the cable around a soda can, making it ideal for tight spaces and extreme angles.
---
SPECIAL FEATURES
VENOM-X EF's silver-copper VTX-Ag conductors and fluorocarbon dielectrics were developed for Shunyata Research's more expensive reference Alpha and Sigma power cables. The exclusive CopperCONN® connector sports gold-plated, solid copper contacts. This elegant, flat IEC connector allows the VENOM-X EF power cable to be used with components that have constrained or obstructed power cord entrances such as projectors and other home theater equipment.
The VENOM-X EF's 10-gauge conductors and non-reactive design make it compatible with high power amplifiers and a wide variety of components including; solid-state, tube, analog and digital. Every facet of the VENOM-X EF power cable has been optimized for application flexibility, ease of use, and superb performance.
---
THE SOUND OF VENOM-X EF
The VENOM-X EF power cable immediately impresses with an energetic and tonally balanced presentation. It has a rhythmic dynamic quality and an effortless sense of timing. This is realized as an apparent increase in dynamic range and loudness without a trace of strain or edge. It delivers an even-handed, natural tone that invites hours of listening.
---
TECHNOLOGY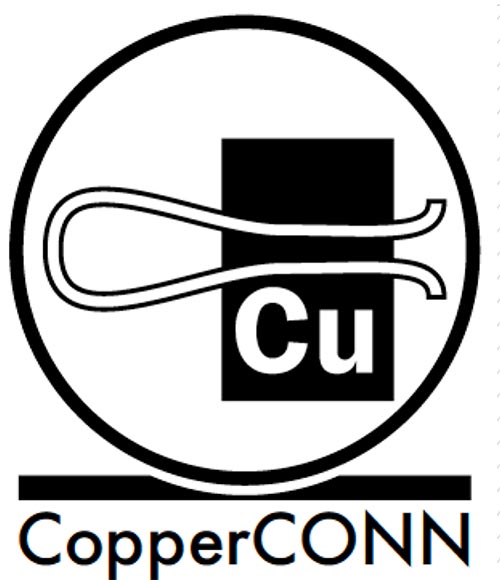 Many audiophile grade connectors are made from brass or bronze. While some may get a plating of silver, gold or rhodium, the majority of the current is carried by the contact's base-metal. ‌CopperCONN® connectors contain pure copper contacts which have a much higher conductivity than brass. The difference in performance is clearly audible.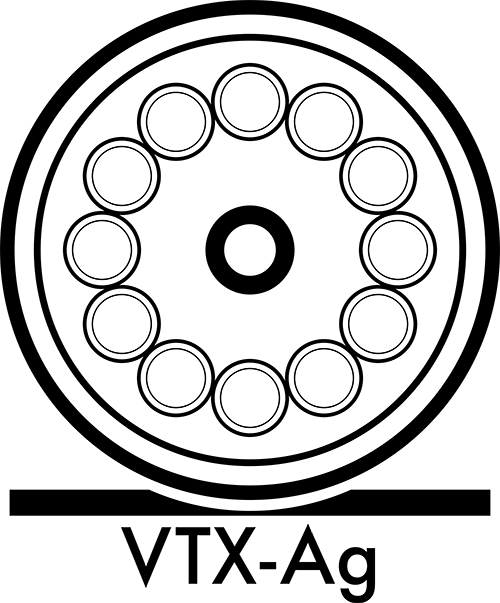 Shunyata's VTX-Ag cables are uniquely constructed with both an inner, center conductor made of pure silver and an outer concentric ring conductor made of pure copper. It's made using the finest fluorocarbon insulation to minimize dielectric absorption and re-radiation which translates to an improvement in resolution and clarity. VTX-Ag delivers the speed and clarity of silver and the midrange warmth and three dimensional power in the lower octaves of copper without imparting any of the negatives associated with either metal. – The best qualities of silver and copper combined

Fluorocarbon dielectrics are usually only found in wire used in the aerospace industry, satellites and only the most expensive audiophile cabling. It has special electrical characteristics; very low dielectric absorption, high dielectric strength and exceptional heat resistance.  When used in audio and power cables is reduces the perception of dynamic compression and it improves sonic low-level resolution and clarity.
Crystal clear transient detail.
---
SPECIFICATIONS
Conductors: 10 gauge VTX-Ag


Dielectric: fluorocarbon

Connectors: CopperCONN EF-C15


Standard Length: 1.75 meters

KPIP Processing: 4-days

Safety Assurance:
Continuity and Polarity Tests – by two technicians
HiPOT Tests for each cable
Cable spools tested for insulation breakdown @ 4,000 VAC

 
Over more than 2 decades, the reliability and durability of Shunyata Research products has become a legendary attribute of the brand.  Shunyata products are completely non-reactive and run cool to the touch.  They do not hum, vibrate, buzz, or generate heat and do not require any ventilation. Despite heavy-use applications in studios, medical labs, and home environments, Shunyata Research products maintain an almost zero failure rate.
In an era of products that are mass-produced, Shunyata Research invests in training career craftsman who build our products by hand at our factory in Poulsbo, Washington. The exceptional fit, finish, and attention to detail has become a hallmark trait of Shunyata Research products going back to its inception in 1998. Shunyata Research has been building some of the finest power and cable products in the industry for more than twenty years. The commitment to building durable products that are designed to last a lifetime elevates our products to the top of their class.
Safety and quality control is job one at Shunyata Research. Before anything leaves the factory, we test each and every product thoroughly and carefully for safety and quality. This explains the long-term success of Shunyata Research products in the professional recording, medical, scientific, and consumer industries. Shunyata Research's impeccable product safety and reliability track record for the past 23 years speaks for itself.
NO HUM — NO BUZZ — NO HEAT
LIMITED LIFETIME WARRANTY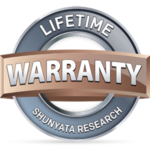 The unparalleled craftsmanship and build quality of Shunyata Research products is backed by a limited lifetime warranty. This demonstrates our commitment to building the finest products on the planet and providing exceptional customer support.
VALID ONLY IN THE US AND CANADA