INNOVATION & EXPANDED RANGE
Shunyata Research's Everest power conditioner has won multiple Product of the Year Awards and received rave reviews from major magazines worldwide. There are many music and film lovers who aspire to implement the Everest in their home system, but the cost has been prohibitive. At essentially half the size and half the price, while retaining 80% of the performance of the Everest, the EIGER is the solution to that quandary.
The EIGER's iconic pyramidal tower shape has a narrow front profile allowing it to be placed alongside an audio rack without taking up valuable shelf space. The close proximity to the audio equipment allows for shorter and tidier AC power cable routing.
EIGER is designed using the patented technologies that have revolutionized performance in the world's finest heart-surgery labs and recording studios. QR/BB™ technology, a non current-limiting electromagnetic breaker, and massive internal wiring allow it to power entire systems, including high-powered amplifiers. Its proprietary CCI™ medical-grade filters reduce noise by an astounding –50db.
In an age where prices for the finest in audio-visual performance continue to rise, EIGER distinguishes itself by delivering reference-caliber performance and cutting edge technology at a price that's within many system budgets.
---
TECHNOLOGY

DYNAMIC TRANSIENT CURRENT DELIVERY
DTCD™ Analysis is a technique that measures instantaneous current through low impedance electrical conductors and contacts.  Shunyata Research uses it to optimize the design, specification and construction of parts and materials to ensure maximum current delivery performance.  Each part, conductor, noise circuit and material allows for maximum throughput of instantaneous current.
Listeners will experience earth-shaking low-frequency performance from even the highest-current amplifiers as well as dynamic contrasts unheard of outside of a live event.  More than any other design parameter, Shunyata Research's skill in eliminating resistance and maximizing peak-current delivery is unmatched.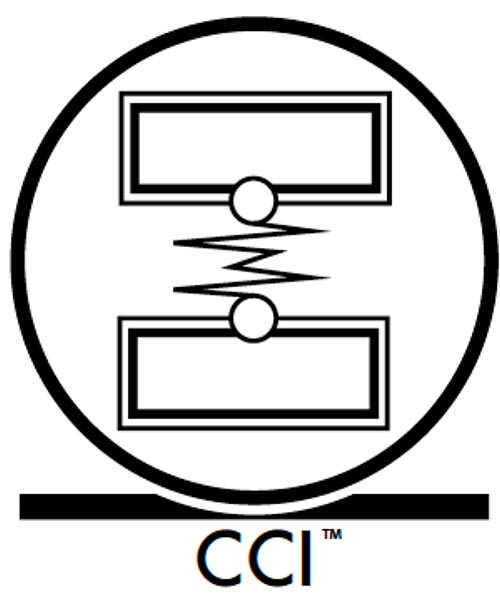 ‌‌CCI™ filters have the unique ability to reduce component-generated power line noise without inhibiting DTCD® (dynamic transient current delivery). This unique filter element prevents power line noise from one component contaminating the other adjacent electronic components. Shunyata Research's ‌‌CCI™ filter modules consist of proprietary multi-stage filters that reduce power supply-generated noise without the use of heavy transformers, coils or large capacitors.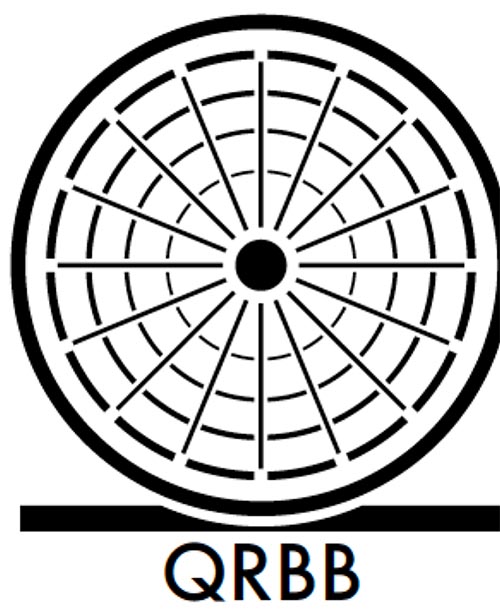 The ‌‌QR/BB™ is a patented device which dramatically enhances the perception of dynamic impact and timing when connected to amplifiers or other high-current electronics. The ‌‌QR/BB™ is unique in that it provides a local reserve of energy, or Coulomb charge, that mitigates the inductive reactance of the AC power line without using coils, transformers or capacitors. The ‌‌QR/BB™ acts as an instantaneous energy reserve when placed in-line with an AC power supply.
— Patent Number: US 10,031,536 —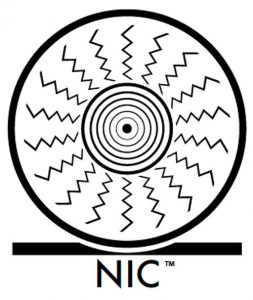 The ‌‌NIC™ (‌‌Noise Isolation Chamber) is a patented Shunyata Research device that reduces high frequency power line noise. It employs a ferroelectric substance that actually absorbs high frequency noise without any of the reactive negatives associated with transformers and large capacitors as used in conventional power conditioners.
~ Patent US 8,658,892 ~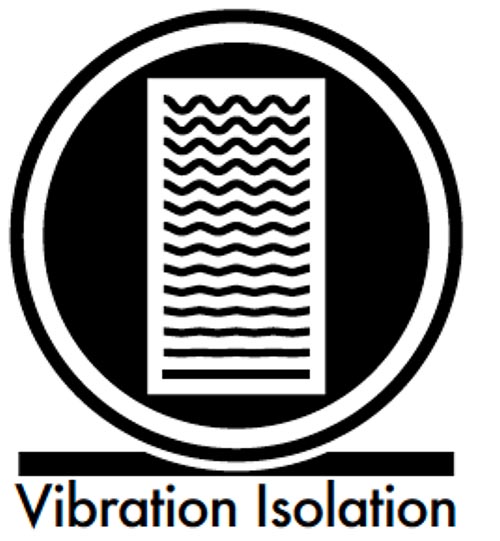 After years of research into the negative effects of vibration, Shunyata Research developed its own ‌vibration isolation using sub-miniature accelerometers that accurately measures the effects of floor and airborne sound waves. We use it in the development of vibration absorbing materials such as energy absorbing footers, AC outlet gaskets and chassis dampeners that reduce resonant vibration. Recognizing that vibration control is important to overall performance, our chassis are made with optimally dampened steel and aluminum, rather than plastic or thin-wall sheet metals.
---
FEATURES
ZONES OF ISOLATION 
The EIGER features three zones of isolation. The EIGER is configured in such a way that each duplex is individually isolated. This design allows for significant reduction of CCI™ regardless of system configuration.
ArNi® CONDUCTORS
Shunyata Research has developed a proprietary line of ArNi® conductors. They are made with certified OFE C10100 (Certified ASTM F68) copper. The wire strands are arrayed in a proprietary hollow tube VTX™ geometry that reduces skin effects. ArNi® conductors are treated with Shunyata Research's exclusive Kinetic Phase Inversion ProcessTM (KPIP™) for a period of 4 days. 

HIGH CURRENT CAPABILITY
The EIGER series power distributors have a 20-Amp continuous rating, ensuring unfettered power delivery to entire systems, including high-powered amplifiers. Advanced electromagnetic breakers combined with massive 8-gauge ArNi® wiring maximize dynamic contrast and bass impact.
HYDRAULIC ELECTROMAGNETIC BREAKER
Common power conditioners use fuses or thermal breakers for over-current protection. When heavily loaded, those devices cause voltage drops, increased contact impedance, thermal noise, excessive heat generation, and current-limiting effects. The EIGER uses a more advanced solution called a hydraulic electromagnetic breaker that can operate right up to the maximum current rating without the limitations of fuses or thermal breakers.
HIGH-QUALITY OUTLETS
The EIGER uses premium Hubbell outlets that use a triple-wipe contact system and have broad contact areas to grip a plug from three different sides, providing superior electrical integrity. Hubbell outlets feature a solid brass back-strap that ensures a reliable ground connection that may reduce noise and hum. The European model EIGER include mains sockets that feature copper alloy contacts designed to accept large-gauge conductors.
CABLE CRADLE SUPPORT SYSTEM
The EIGER includes Shunyata Research's unique solution for the problem of heavy high-end power cables. The Cable Cradle supports the weight of the power cables, preventing them from pulling away from the outlet. This system is designed to ensure reliable and secure electrical connections. The Cable Cradle is only available on US and Asia models.
VIBRATION MANAGEMENT
Mechanical vibration can be very destructive to system performance. The EIGER was designed from its inception to include advanced forms of vibration control that improve the recovery of subtle musical detail and nuance. All chassis panels and internal structures are treated with vibration dampening panels. Each outlet is isolated from the chassis with a vibration-dampening gasket that reduces vibration conducted through the AC cables. All internal modules, filters, and electronics are encapsulated in a vibration-absorbent compound.
VIBRATION-DAMPENING FOOTER
The EIGER benefits from Shunyata Research's years of research into the negative effects of vibration. We have developed own own sub-miniature accelerometers to accurately measure the effects of floor and airborne sound waves. We use these in the development of vibration absorbing materials such as energy absorbing footers, AC outlet gaskets and chassis dampeners that reduce resonant vibration. Recognizing that vibration control is important to overall performance, the EIGER chassis are made with dampened steel and aluminum, rather than plastic or thin-wall sheet metals.
KPIP™ "BLACKBIRD" PROCESSOR
Each EIGER is treated with Shunyata Research's proprietary Kinetic Phase Inversion Process (KPIP™). The KPIP™ dramatically reduces burn-in time and significantly improves sonic performance.
CRYOGENIC COMPONENTS
Many of the electrical components in the EIGER are treated in Shunyata Research's own advanced computer-controlled cryogenics lab. Further cryogenic treatment of the unit is strongly discouraged, and will void your warranty.
---
SPECIFICATIONS
Maximum Voltage:
90 – 125 VAC r.m.s. unregulated (US)
220-240 VAC r.m.s. unregulated (EU, AS) 


Input Current Ratings:
Input current maximum (US): 20 A
Input current maximum (EU): 16 A
Peak instantaneous current @ 10 ms: >1000 A

Output Current Ratings:
Zone 1 output current max: 20 A
Zone 2 output current max: 20 A
Zone 3 output current max: 20 A 


Transient Suppression:
Maximum Transient Protection: 40,000 A @ 8/50 μs

Over-Current Protection:
Hydraulic Electromagnetic Breaker

Wiring System:
10 & 8 gauge ArNi® Conductors
VTX conductor geometry
OFE C10100 copper
Ratings: 600 VAC 105° C

Noise Reduction TechnologyNIC™ Noise Isolation Chambers (patented)
QR/BB™ Module (patented)
Trident Transient Protection Module
CCI™ v4 Noise Filters (3)
KPIP™ Process 


Noise Supression
Input to Output (100 kHz – 30 MHz): > 50 dB reduction
Zone to Zone (100 kHz – 30 MHz): > 30 dB reduction

Connectors & Sockets:
Input connector: IEC-C19R
Outlets (US): 6 NEMA 5-20P
Outlets (EU): 6 CEE 7/3

Isolation Zones: 3 individual zones

Vibration Control:
Shunyata Polymer Isolation Footer

Construction:
Powder coated steel chassis – 16 gauge
Anodized aluminum faceplate

GPNR:
Length: 127 mm
Diameter: 38 mm

Dimensions:
Width: 6.2 inches (15.75 cm)
Depth: 9.1 inches (13.12 cm)
Height: 16.7 inches (42.42 cm)
Weight: 12.7 lbs (5.75 kg)
Over more than 2 decades, the reliability and durability of Shunyata Research products has become a legendary attribute of the brand.  Shunyata products are completely non-reactive and run cool to the touch.  They do not hum, vibrate, buzz, or generate heat and do not require any ventilation. Despite heavy-use applications in studios, medical labs, and home environments, Shunyata Research products maintain an almost zero failure rate.
In an era of products that are mass-produced, Shunyata Research invests in training career craftsman who build our products by hand at our factory in Poulsbo, Washington. The exceptional fit, finish, and attention to detail has become a hallmark trait of Shunyata Research products going back to its inception in 1998. Shunyata Research has been building some of the finest power and cable products in the industry for more than twenty years. The commitment to building durable products that are designed to last a lifetime elevates our products to the top of their class.
Safety and quality control is job one at Shunyata Research. Before anything leaves the factory, we test each and every product thoroughly and carefully for safety and quality. This explains the long-term success of Shunyata Research products in the professional recording, medical, scientific, and consumer industries. Shunyata Research's impeccable product safety and reliability track record for the past 23 years speaks for itself.
NO HUM — NO BUZZ — NO HEAT
LIMITED LIFETIME WARRANTY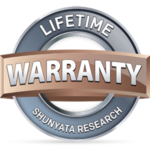 The unparalleled craftsmanship and build quality of Shunyata Research products is backed by a limited lifetime warranty. This demonstrates our commitment to building the finest products on the planet and providing exceptional customer support.
VALID ONLY IN THE US AND CANADA