DARK-FIELD mini cable elevators are a perfect solution for separating power cords and signal cables from one another, as well as away from electronics. They create valuable distance from AC outlets and power distributors. Not only do the DFE-mini's help organize a tangle mess of cables, they actually optimize performance by minimizing static fields that might exist across the insulation of the cables.
They are also useful to supplement the DF-SS cable elevators. Alternate the use of the DFSS with a DFE-mini when you have long runs of cables that span across the floor.
12 units per pack.
---
AWARDS & REVIEWS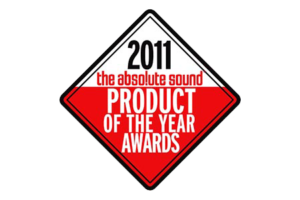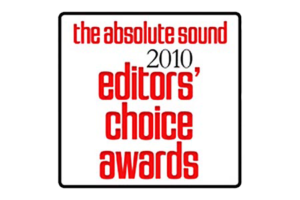 "What a wonderful sounding system! While listening to the system, I spied something very intriguing. Shunyata has a new and exotic cable elevator called the Dark Field. They are quite different and effective. They went home with me for a try out."
– Robert

H. Levi, Reviewer at Positive Feedback
Read the full review here.
---
APPLICATIONS
The DarkField mini cable elevator has a cumulative performance impact when used to separate the power cables and audio audio/video system cables. They will noticeably improve visual and audible resolution in sound and video systems. The DarkField mini cable elevators are also an ideal supplement for the DFSS (Dark Field Suspension System). When used together, the DarkField mini and the DFSS provide a meaningful level of isolation. The DFE mini's have already been thoroughly tested in some of the film and audio industry's most demanding environments with overwhelming success.
Allows you to separate cables to prevent hum and noise. Can be used with the larger DFSS elevators in between to support speaker or power cables.
---
TECHNOLOGY
The patented technology within the DarkField mini is very similar to the original Dark Field cable elevator. Their essential function is to physically isolate cables from one another and from nearby electronics, metals, carpets, wood and other surfaces thus reducing and mitigating the effects that static fields between power cords, signal cables, speaker cables, components, AC outlets, video devices and various flooring etc. There is an almost endless variety of applications for the DFE mini's in and around the audiovisual systems. And they are quite reasonably priced making them a very popular product in their category.
Over more than 2 decades, the reliability and durability of Shunyata Research products has become a legendary attribute of the brand.  Shunyata products are completely non-reactive and run cool to the touch.  They do not hum, vibrate, buzz, or generate heat and do not require any ventilation. Despite heavy-use applications in studios, medical labs, and home environments, Shunyata Research products maintain an almost zero failure rate.
In an era of products that are mass-produced, Shunyata Research invests in training career craftsman who build our products by hand at our factory in Poulsbo, Washington. The exceptional fit, finish, and attention to detail has become a hallmark trait of Shunyata Research products going back to its inception in 1998. Shunyata Research has been building some of the finest power and cable products in the industry for more than twenty years. The commitment to building durable products that are designed to last a lifetime elevates our products to the top of their class.
Safety and quality control is job one at Shunyata Research. Before anything leaves the factory, we test each and every product thoroughly and carefully for safety and quality. This explains the long-term success of Shunyata Research products in the professional recording, medical, scientific, and consumer industries. Shunyata Research's impeccable product safety and reliability track record for the past 23 years speaks for itself.
NO HUM — NO BUZZ — NO HEAT
LIMITED LIFETIME WARRANTY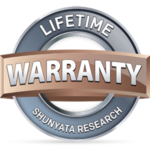 The unparalleled craftsmanship and build quality of Shunyata Research products is backed by a limited lifetime warranty. This demonstrates our commitment to building the finest products on the planet and providing exceptional customer support.
VALID ONLY IN THE US AND CANADA