AWARDS & REVIEWS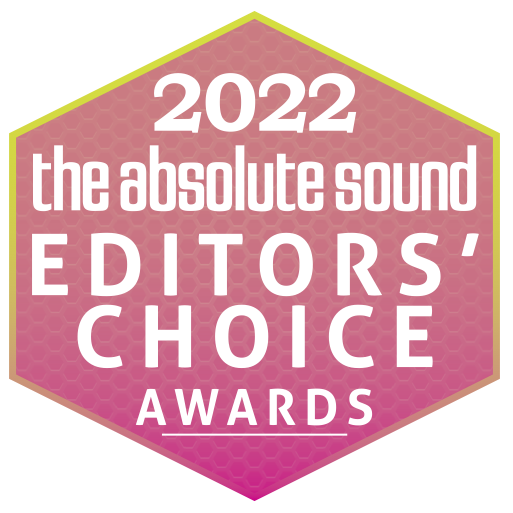 Sigma V2 RCA + Sigma V2 XLR + Sigma V2 Speaker
"These cables really deliver the sonic goods. More subtle details emerged with ease; dynamic timing became more coherent and cogent; spatial details became more apparent; and musical flow and expression benefited from greater overall accuracy."
_____
"The Sigma v2 cables were sonically invisible in the very best sense, displaying the inherent nature of the equipment and presenting the music with an obvious sense of calm and quietude. Some cables, even those that are considered to be in the first rank, overlay the music with their own personality, which may be significant or minor in effect. Not the Sigma v2 cables, which were like air or water — a neutral substrate for whatever equipment they connected and the signal passing through them. And because they were the one constant with all of the equipment I mention, they were as responsible for the sound produced (and described in my reviews) as the products themselves."
-Marc Mickelson, The Audio Beat, September 9, 2022
READ THE FULL REVIEW HERE
---
TECHNOLOGY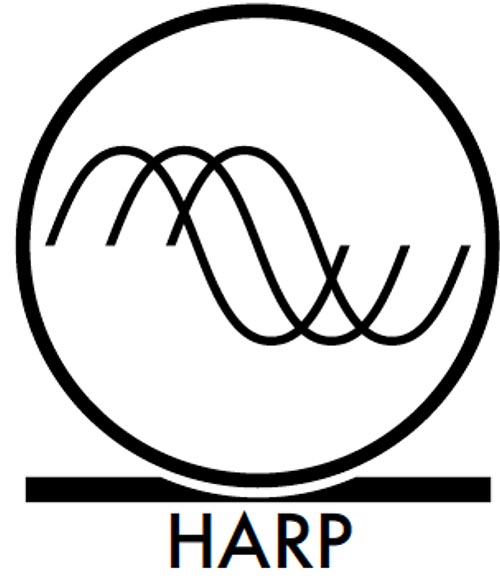 ‌HARP was discovered through Gabriel's research into 'current drift' and audio frequency current resonances that occur in speaker cables. Theoretically, a speaker cable may develop current resonances in the audio band, being roughly analogous to standing waves (modals) in room acoustics. The ‌‌HARP module acts as a current mode diffraction device that breaks up these resonances, improving the perceived resolution and coherency of the system.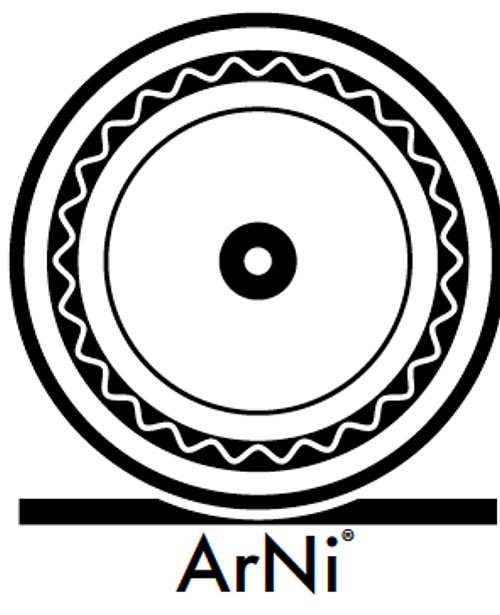 ‌‌ArNi® is a type of wire created by Shunyata Research designed to be the finest quality wire available for audio purposes. It begins with the highest purity of copper available – OFE C10100 or Ohno (single crystal). Then it is formed in virtual hollow tubes eliminating skin effects and eddy current distortions. In addition, the wire undergoes our proprietary KPIP™ process.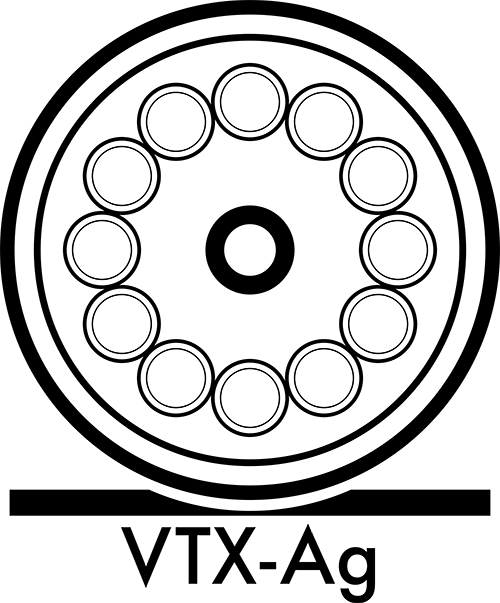 Shunyata's VTX-Ag cables are uniquely constructed with both an inner, center conductor made of pure silver and an outer concentric ring conductor made of pure copper. It's made using the finest fluorocarbon insulation to minimize dielectric absorption and re-radiation which translates to an improvement in resolution and clarity. VTX-Ag delivers the speed and clarity of silver and the midrange warmth and three dimensional power in the lower octaves of copper without imparting any of the negatives associated with either metal. – The best qualities of silver and copper combined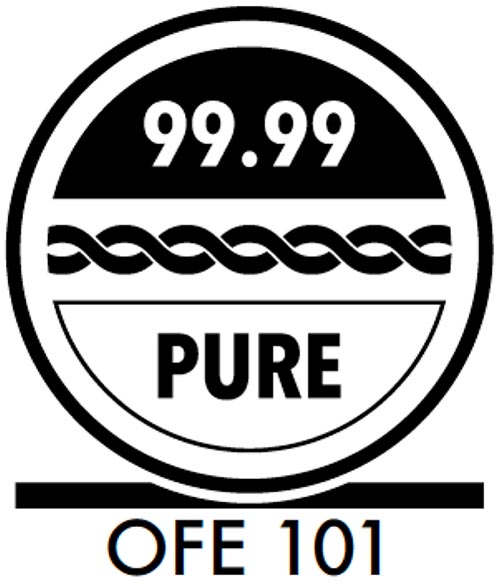 Shunyata Research uses only the highest purity of copper available for the production of its wire products. ‌‌OFE Alloy 101 or ‌‌C10100 is the highest grade of copper with a minimum 99.99% purity and a conductivity rating of 101% IACS. OFE stands for oxygen-free electrolytic and supersedes the term OFHC (oxygen-free high conductivity). ‌‌C10100 is the only grade of copper that comes with a written certification of purity. Certified by ASTM F68 ‌‌C10100.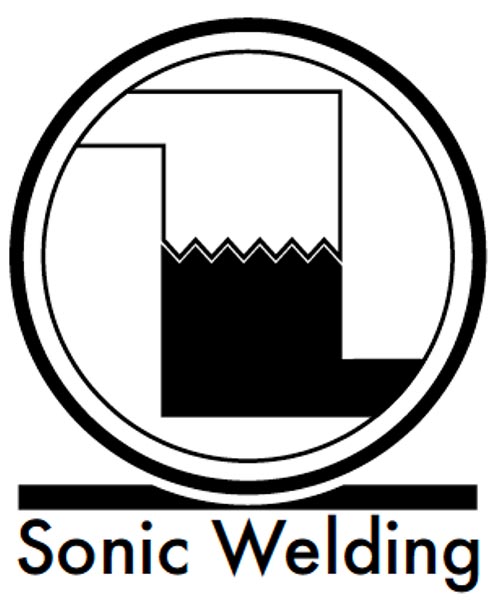 Crimping, soldering, brazing and cold soldering are all inferior methods of joining two wires or terminals together. ‌‌Sonic welding uses high energy sonic waves to literally join two metals together at a molecular level. There is no solder or intermediary metals involved in the process.

Shunyata Research's proprietary Kinetic Phase Inversion Process includes four days of continuous KPIP™ processing to dramatically reduce burn-in time and significantly improve sonic performance, delivering a relaxed and life-like presentation.
---
SPECIFICATIONS
Cable Type: VTX-Ag 04

Conductors: ArNi ® OFE

Dielectric: fluorocarbon

Connectors: SR-SP-z

HARP Module: dual

KPIP Processing: 4-days

Standard Length: 2.00 meters

Safety Assurance:
Continuity and polarity tests – by two technicians
HiPOT tests insulation breakdown @ 1,200 VAC
---
DOWNLOADS
Over more than 2 decades, the reliability and durability of Shunyata Research products has become a legendary attribute of the brand.  Shunyata products are completely non-reactive and run cool to the touch.  They do not hum, vibrate, buzz, or generate heat and do not require any ventilation. Despite heavy-use applications in studios, medical labs, and home environments, Shunyata Research products maintain an almost zero failure rate.
In an era of products that are mass-produced, Shunyata Research invests in training career craftsman who build our products by hand at our factory in Poulsbo, Washington. The exceptional fit, finish, and attention to detail has become a hallmark trait of Shunyata Research products going back to its inception in 1998. Shunyata Research has been building some of the finest power and cable products in the industry for more than twenty years. The commitment to building durable products that are designed to last a lifetime elevates our products to the top of their class.
Safety and quality control is job one at Shunyata Research. Before anything leaves the factory, we test each and every product thoroughly and carefully for safety and quality. This explains the long-term success of Shunyata Research products in the professional recording, medical, scientific, and consumer industries. Shunyata Research's impeccable product safety and reliability track record for the past 23 years speaks for itself.
NO HUM — NO BUZZ — NO HEAT
LIMITED LIFETIME WARRANTY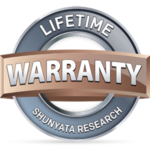 The unparalleled craftsmanship and build quality of Shunyata Research products is backed by a limited lifetime warranty. This demonstrates our commitment to building the finest products on the planet and providing exceptional customer support.
VALID ONLY IN THE US AND CANADA