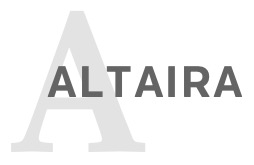 Groundbreaking Approach to Noise Reduction
Designer Caelin Gabriel created the ALTAIRA to be the absolute state-of-the-art solution for controlling ground-plane noise in home entertainment and pro-audio systems. The ALTAIRA is a centralized grounding system that eliminates inter-component ground-loops while reducing ground-plane noise that is known to cause audible humming, buzzing and other undesirable distortions. Electrical grounds are often contaminated with various types of electromagnetic interference, including radio, television, microwave, wifi and cell tower frequencies. The ALTAIRA System uses patented technologies that significantly reduce these types of noise and distortion.
ALTAIRA is based on an expandable and scalable hub style architecture. ALTAIRA hubs combined with Shunyata Research's purpose-built CGC/SGC ground cables provide the means to create a high performance grounding system for professional or personal use. A single six-terminal ALTAIRA hub is all that is needed for small to medium sized home entertainment systems. For pro-audio systems or for very large home entertainment systems, a more complex ground system that consists of multiple interconnected ALTAIRA hubs may be installed.
The ALTAIRA hubs reduces chassis and signal ground related noise to a degree that will astonish even the most critical music enthusiast or recording engineer. It strips away multiple layers of noise, revealing previously hidden musical detail and micro-dynamics while improving dynamic scale, tonal accuracy and timbral definition with an expanded sense of spatial dimensionality. The bass foundation has added weight, grip, and articulation. Video content has improved image resolution, Dmax, and color saturation.
The sheer degree of improvement in resolution in both audio and video performance must be experienced first-hand to be fully appreciated.
Two Unique ALTAIRA Hubs
There are two ALTAIRA models available. Both have six terminals, each with their own dedicated zones of isolation. The ALTAIRA Chassis Hub is ideal for simple systems that have fewer than six components. The filters at each zone of isolation are tuned to the frequencies most commonly found riding the chassis-grounds of components.
For more complex systems, the ALTAIRA Signal Hub may be used to segregate and isolate certain types of components. For instance, separating the digital components from the analog components will provide a higher levels of performance. Filters are tuned to reduce frequencies that most commonly ride the signal ground of components.
AWARDS & REVIEWS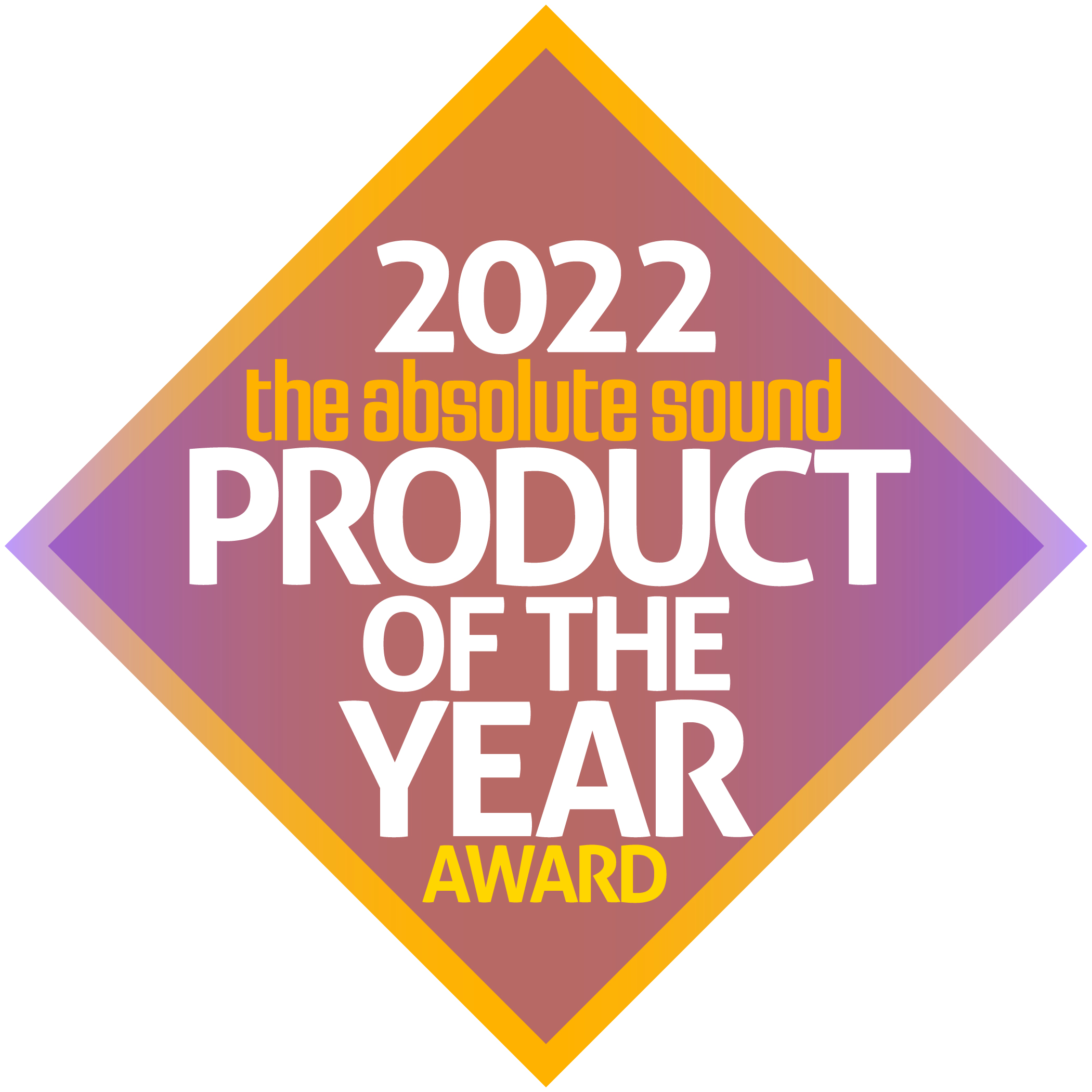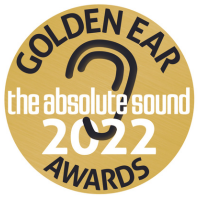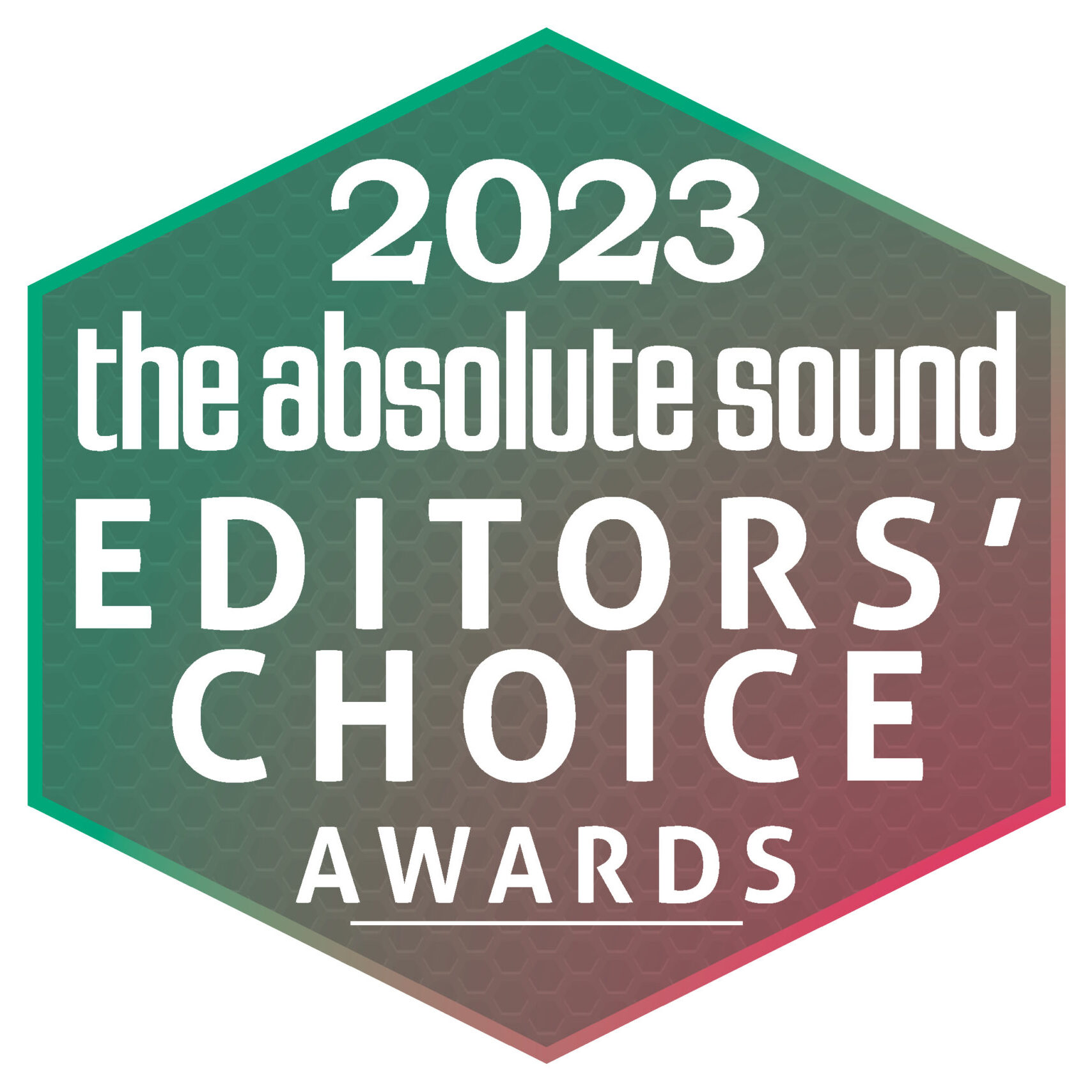 "Shunyata's ALTAIRA System is a revelation, not only taking my system's performance to the next level of sound quality, but also in revealing the effects of ground noise on musical realism.
It has become an essential part of my reference system" 
~ Robert Harley, Editor-in-Chief, The Absolute Sound, Issue 334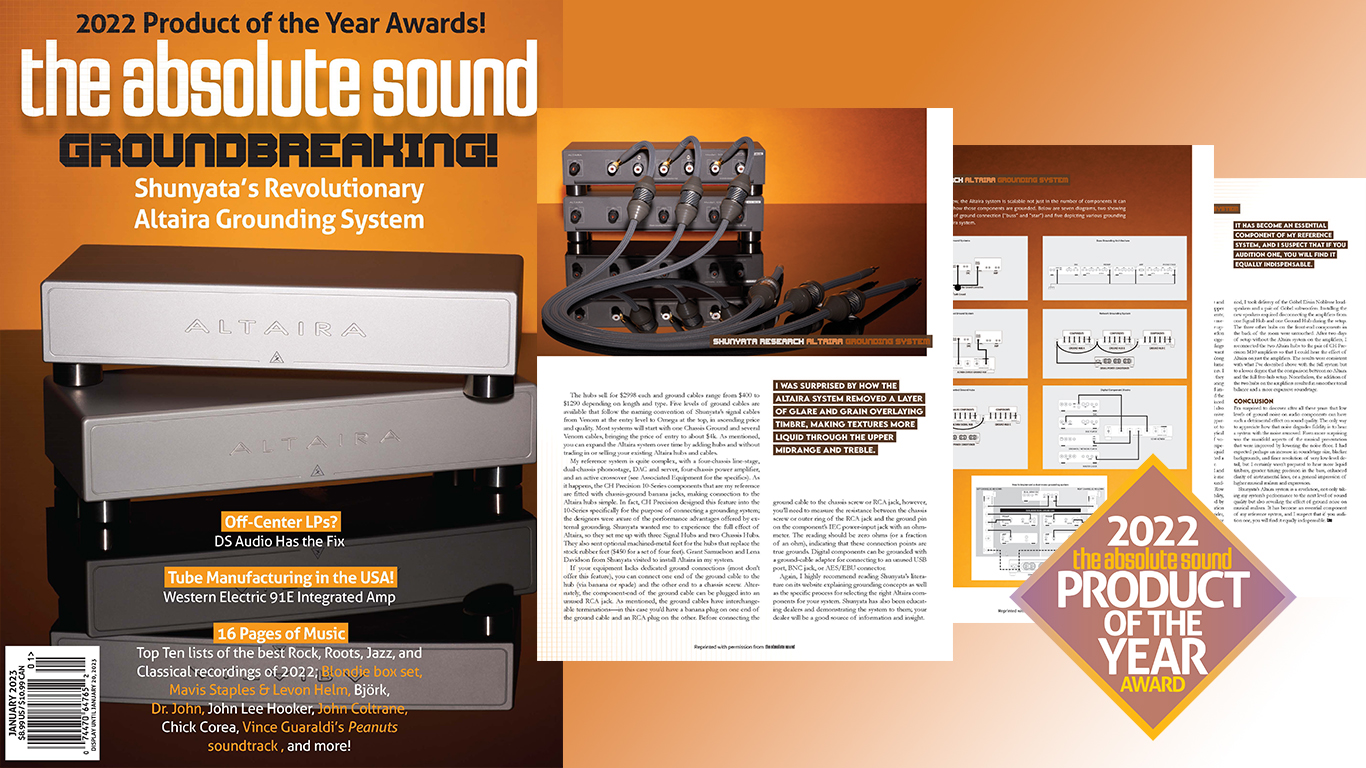 ---
TECHNOLOGY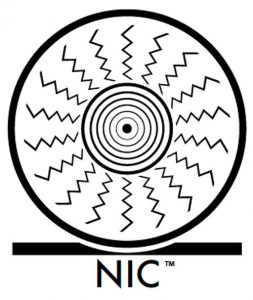 The ‌‌NIC™ (‌‌Noise Isolation Chamber) is a patented Shunyata Research device that reduces high frequency power line noise. It employs a ferroelectric substance that actually absorbs high frequency noise without any of the reactive negatives associated with transformers and large capacitors as used in conventional power conditioners.
~ Patent US 8,658,892 ~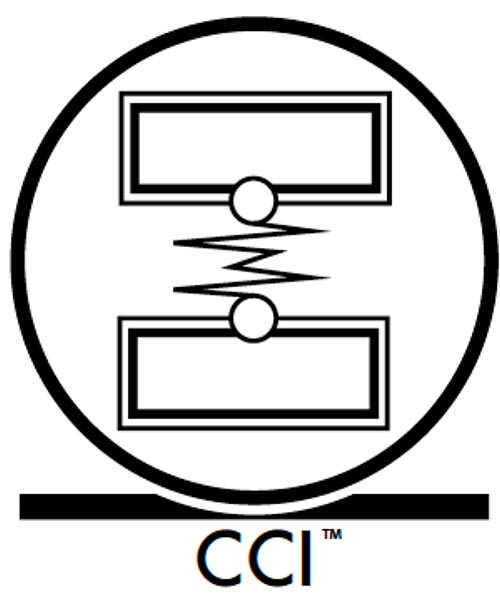 ‌‌CCI™ filters have the unique ability to reduce component-generated power line noise without inhibiting DTCD® (dynamic transient current delivery). This unique filter element prevents power line noise from one component contaminating the other adjacent electronic components. Shunyata Research's ‌‌CCI™ filter modules consist of proprietary multi-stage filters that reduce power supply-generated noise without the use of heavy transformers, coils or large capacitors.
Six Isolation Zones
ALTAIRA has six terminals that are each individually isolated from one another. Each terminal is designed to connect to a single component for best performance. Each zone and each component is therefore isolated from one another and from earth-ground common-mode noise.
Dedicated Earth-Ground Terminal (7th Terminal)
ALTAIRA should be connected to a true earth-ground for best results. All Shunyata power distributors provide a chassis ground terminal which makes an excellent method to establish a safe earth-ground connection. The Everest and Denali power distributor's GP-NR system both provide an excellent earth-ground connection point. The 7th terminal may also be used to interconnect multiple ALTAIRA hubs. For instance, an ALTAIRA Signal Ground Hub can be connected to an ALTAIRA Chassis Ground Hub.
Completely Passive Design
The ALTAIRA does not require AC power or batteries. It operates without generating heat or noise of any kind.
No Hum – No Buzz – No Heat
Pure Copper Terminals
The ALTAIRA uses the finest pure OFHC copper terminals for best performance.
All Metal Construction
No cheap plastic cases here. The ALTAIRA is made from solid steel and aluminum, then powder-coated for a high quality finish that will withstand the test of time.
Limited Lifetime Warranty
It is all too common and easy for a company to make wild marketing claims. The true measure of a company's confidence in their product's performance and reliability is their commitment to stand behind the product. The ALTAIRA is built to deliver reliable performance for a lifetime. We put it in writing and guarantee it.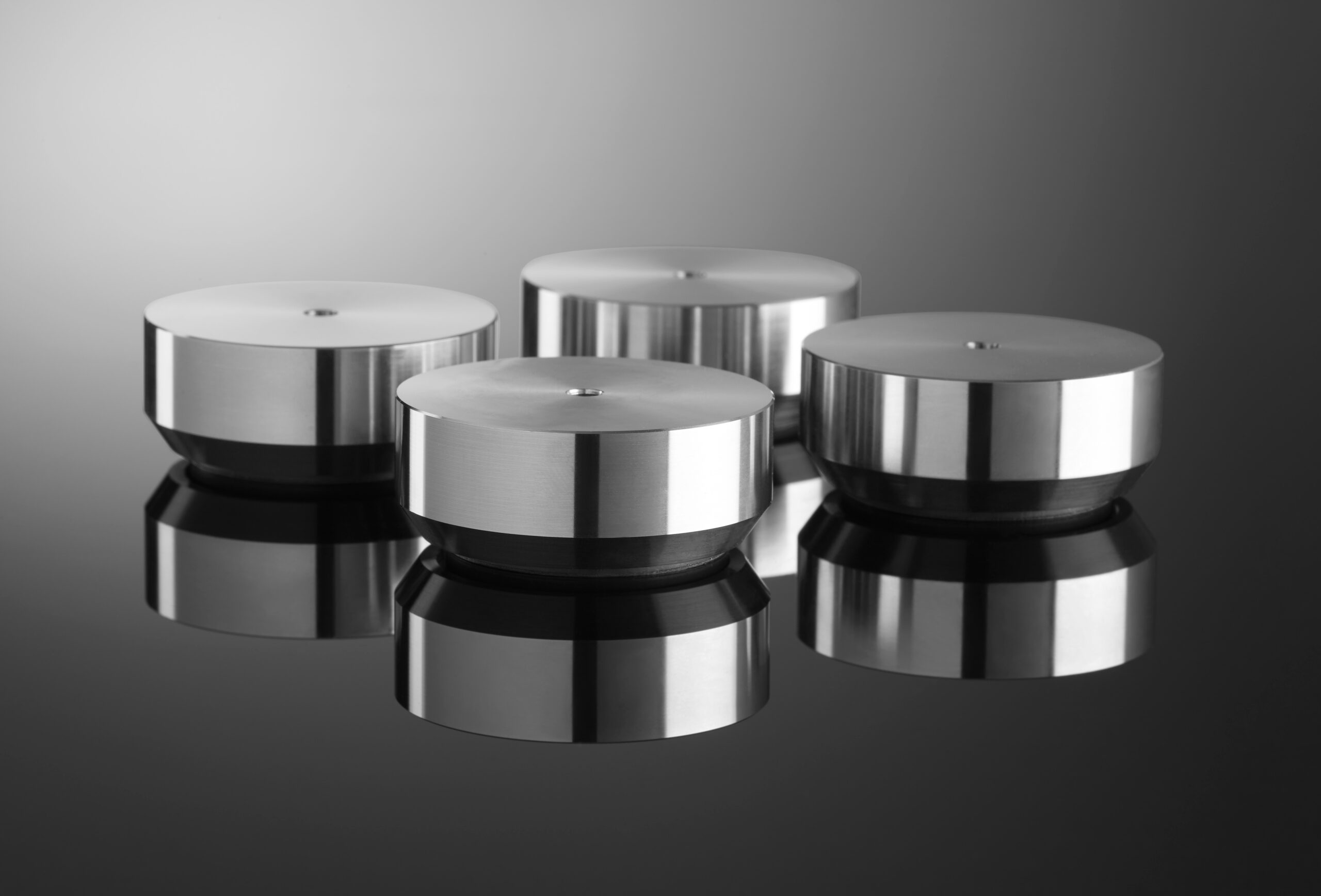 ALTAIRA is available for upgrade to SSF-38 solid stainless steel feet.
Shunyata Research's SSF (Stainless Steel Feet) provide a significant upgrade in performance on ALTAIRA grounding hubs. It is well known that component performance can be improved by placing them on a shelf, a dedicated amplifier stand, and by using high-performance cones under them. While these tweaks are beneficial, they can be quite costly. We've developed the SSF to optimizer performance without the high cost of accessories.
Our SSF feet are milled from solid blocks of high-grade stainless steel and feature an energy absorbing polymer isolator. The SSF feet are easy for the dealer or customer to install and replace the rubber isolation feet that come standard on some Shunyata power distributors.
---
SPECIFICATIONS
Power Requirements: 
None

Number of Port: 
Six

Isolation Zones: 
Six

Noise Reduction:
6-12dB @ 3kHz-30MHz

Earth Ground Isolation (SG-NR unit only) :
>6db @ 50kHz-30MHz

Vibration Control: 
Isolation polymer footer

Construction: 
Aluminum and steel chassis and machined aluminum faceplate

Dimensions:
Width: 14.1 inches (35.814 cm)
Total Depth: 6.9 inches (17.526 cm), faceplate to end of ground terminals
Depth: 5.6 inches (14.224 cm), faceplate to back of chassis
Height: 3.4 inches (8.636 cm) chassis with feet

Weight:
8.2 lbs (3.7 kg)
---
DOWNLOADS
Visit the ALTAIRA Roadmap page for a complete list of our ALTAIRA documentation
Over more than 2 decades, the reliability and durability of Shunyata Research products has become a legendary attribute of the brand.  Shunyata products are completely non-reactive and run cool to the touch.  They do not hum, vibrate, buzz, or generate heat and do not require any ventilation. Despite heavy-use applications in studios, medical labs, and home environments, Shunyata Research products maintain an almost zero failure rate.
In an era of products that are mass-produced, Shunyata Research invests in training career craftsman who build our products by hand at our factory in Poulsbo, Washington. The exceptional fit, finish, and attention to detail has become a hallmark trait of Shunyata Research products going back to its inception in 1998. Shunyata Research has been building some of the finest power and cable products in the industry for more than twenty years. The commitment to building durable products that are designed to last a lifetime elevates our products to the top of their class.
Safety and quality control is job one at Shunyata Research. Before anything leaves the factory, we test each and every product thoroughly and carefully for safety and quality. This explains the long-term success of Shunyata Research products in the professional recording, medical, scientific, and consumer industries. Shunyata Research's impeccable product safety and reliability track record for the past 23 years speaks for itself.
NO HUM — NO BUZZ — NO HEAT
LIMITED LIFETIME WARRANTY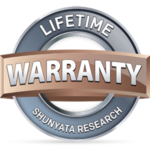 The unparalleled craftsmanship and build quality of Shunyata Research products is backed by a limited lifetime warranty. This demonstrates our commitment to building the finest products on the planet and providing exceptional customer support.
VALID ONLY IN THE US AND CANADA